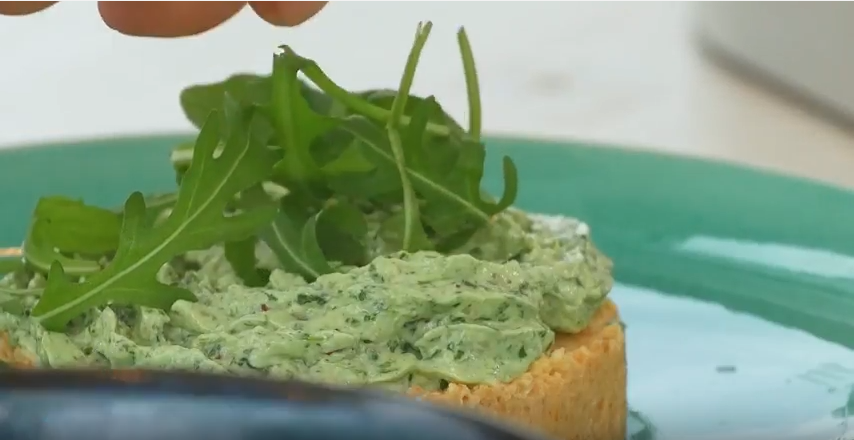 For 4 persons::
200 g Brazilian nuts;
1 bag of Frascheri rocket salad;
1 pack of Frascheri ricotta cheese;
300 g whole meal breadsticks;
70 g of Frascheri butter;
extra virgin olive oil;
salt and pepper;
Preparation:
Put bread sticks and butter in a mixer, mix into coarse pieces and even it out in a 20 cm diameter baking tin. If you prefer, you can create monoportions using a baking ring. Now put the tin in the fridge at let it rest for a little while.
Mix the ricotta cheese together with rocket salad, macadamias and some salt and pepper in a mixer. Dilute with some extra virgin olive oil and continue to mix until you obtain a fluffy creamy consistency.
Put the cream in a piping bag and decorate your pie crust, leave it in the fridge until it's time to serve. Finish off with some chopped macadamias and rocket leaves.