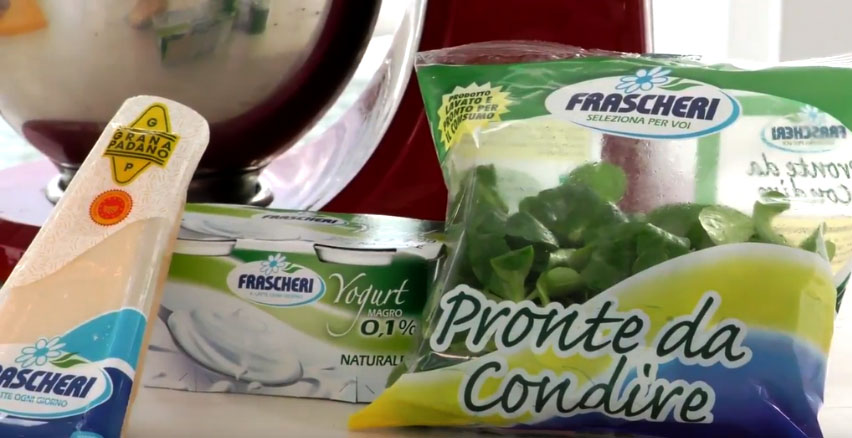 Ingredients:
4 Wraps;
2 Slices of chicken breast;
1 bag of Frascheri's valerian salad;
1 Pot of plain Frascheri yogurt;
Frascheri's Grana Padano in flakes;
Salt and pepper;
Extra virgin olive oil;
Preparation:
Fry the chicken in a frying pan and cut it into stripes. Add salt, pepper and olive oil to the yogurt. Toast the wrap in a frying pan and when it's slightly golden fill it with salad, chicken, yogurt and some Grana Padano flakes, then roll it.
To give a more intensive flavour to your wrap you can make the chicken breaded with egg, bread crumbs and curry. Cook it in a convection oven at 180°C for about 15 minutes. Add some lemon zest and a pinch of ginger to the yogurt for a spicy wrap.