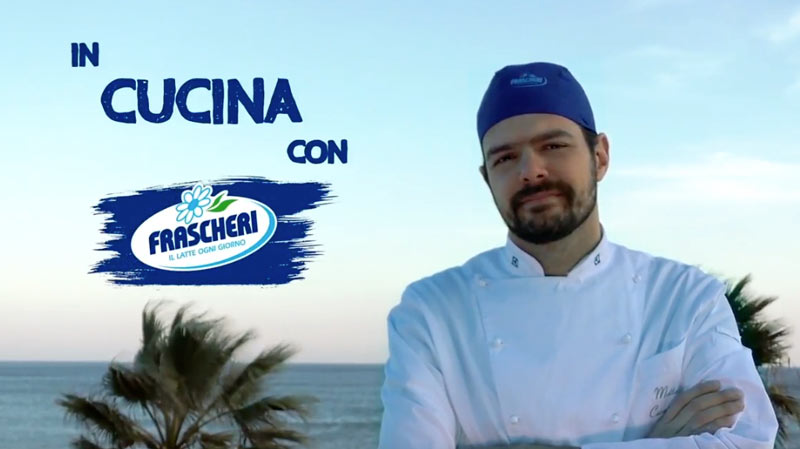 Ingredients:
For the meringue:
5 g of sugar;
300 g of egg whites;
200 g of water;
For the cream:
250 ml of Frascheri's fresh cream;
300 g of sugar;
fresh fruits that you like;
Preparation:
Separate the egg whites from the yolk, and whip it in a kitchen machine or with a beater. Put water and sugar to boil in a pot, turn it off when the mixture has reached a temperature of 120°C. If you don't have a thermometer there is an easy trick; take a tablespoon, dip it into the syrup. When you lift the spoon the syrup should be thick and smooth, if not leave it on for a little while and test again.
When the egg whites are stiff, pour the sugar syrup in a fine stream without turning the beater off. Mix until the meringue has cooled down and is white and shiny.
Fill a piping bag with the meringue. Put baking paper on a tray and start to pipe the meringue, trying to create something that looks like a bird nest with about 8 cm of diameter. In this way, you will have nice single portions of your Pavlova. Don't worry if you don't have a piping bag at home, the nice thing with this meringue is that it doesn't has to be perfect, you can simply use a spoon. Only remember to give the inside of the nest a concave shape so that you have room for the filling. Put the meringue in the oven at 90°C for two hours or brown it, just like our Chef Matteo did, using a torch.
To decorate your Pavlova, you need to whip the Frascheri cream together with the sugar, when whipped leave it to rest in the fridge until the meringue is baked and cooled off to room temperature. Decorate your meringue with the whipped cream and your favourite fresh seasonal fruit.